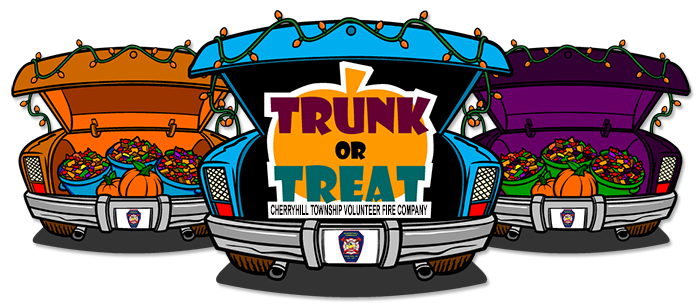 Trunk or Treat Kids Halloween Event
Trunk-or-Treat Fact Facts
Date: Sunday, October 29, 2023
Time for Trunker: Set Up: 12:00-12:45
Time for Treaters: 1:00-2:00
Trunk or Treat began as a safer alternative to trick or treat in 2019. Trunk or Treat is held at the Cherryhill Township Fire Station at 1442 North Harmony Road in Penn Run. The trunk or treat event is held on the last Sunday in October from 1:00-2:00 pm. Community members begin to decorate their vehicles at 12:00. Once the event starts trunkers distribute treats to the kids who trunk or treat from vehicle to vehicle. After trunk or treating, there are additional snacks, Halloween themed music and activites for the kids to enjoy. Parents are encouraged to bring their cameras. For more information contact Becky Zemlock at 724-840-2747 or Connie Ringler at 724-464-4566.
Below -- The Ringler family getting into the Halloween Spirit at the 2021 Trunk or Treat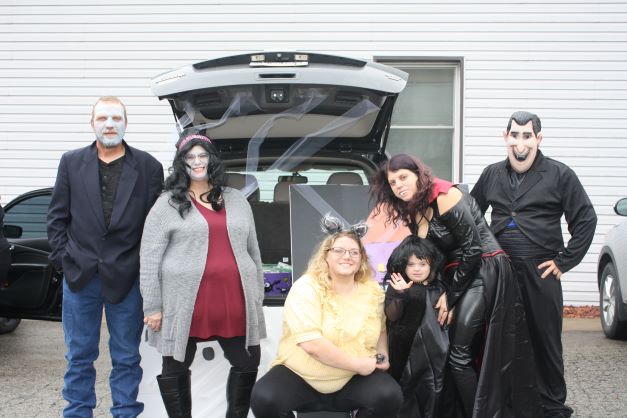 Below -- Great turnout for the 2021 Trunk or Treat event.